Health & Chemicals
"Introduction the Minamata Convention on Mercury" For Global Mercury Pollution Prevention
What we can do
Mercury is used for various purposes, mainly in developing countries. Meanwhile, in Japan, mercury use has decreased significantly compared with the past, but it is still used in some products. To prevent global mercury pollution, it is necessary for us, to take actions to prevent mercury emissions.
Use of mercury in Japan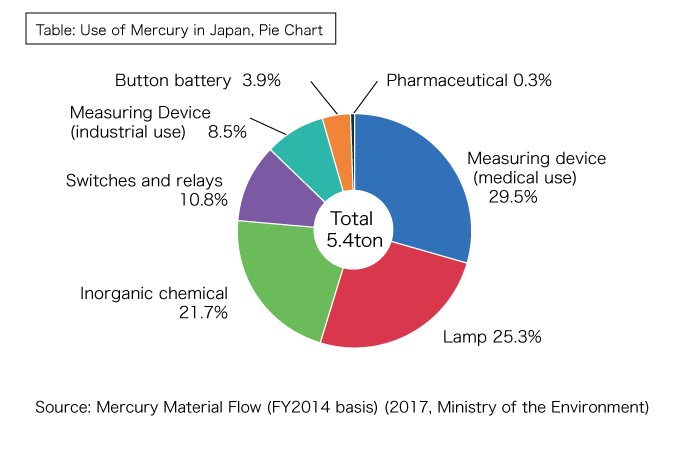 What we can do in daily life
1. Let's learn mercury-added products and how to use them properly
Major mercury-added Products in household

The Japan Lighting Manufacturers Association provide information for lamps in which mercury is used on Japan Lighting Manufacturers Association web site "Sorting and Disposal of Mercury-containing Lamps"
http://www.jlma.or.jp/kankyo/suigin/katei.htm
2. Please consider switching to products in which mercury is not used
Consider switching to products in which mercury is not used, for example when replacing mercury-added products.
Examples of alternatives

* Based on the Minamata Convention, the manufacture and import of mercury-added products will be regulated in Japan in 2018 or 2020, but these regulations will not require you to stop using products already in your home.
3. Let's dispose of mercury-added products according to the rules
When throwing away mercury-added products, it is necessary to do so correctly without any leakage of mercury. Please dispose of such products according to the rules of your local government.
Examples of appropriate disposal

In the case of items that are easily damaged, such as fluorescent lamps and mercury thermometers, protect them by placing them back in the original packages in which they were sold, or some other protective packages.
Button battery collection cans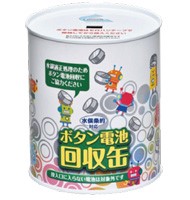 As a voluntary initiative by industry associations, the Battery Association of Japan collects used button batteries that contain mercury in collection cans located at about 14,000 appliance stores and hearing aid stores through out Japan to carry out appropriate disposal. The locations of the stores having these collection cans can be checked on the website of the Battery Association of Japan.
Battery Association of Japan homepage
http://www.botankaishu.jp/m/top.php
* For safety, insulate each battery to be dropped in a collection can by placing a piece of cellophane tape around it.