Environmental Conservation Policy of the Government
and the Task of the Ministry of the Environment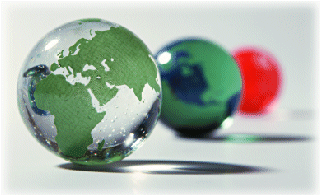 The Ministry of the Environment plays the central role in the governmentÕs environmental conservation policy.
Generally, the ministryÕs work can be classified into three basic types:

1) Work for which the Ministry of the @ @@ Environment is fully responsible.
2) Work for which the Ministry of the Environment shares responsibility with another ministry.
3) Work where the Ministry of the Environment provides advice from the perspective of environmental conservation.

To perform this work efficiently, the ministry must cooperate with the environmental protection offices in different regions of the country, as well as with such organizations as the National Institute for Minamata Disease, a research organization; the National Institute for Environmental Studies and the Environmental Restoration and Conservation Agency, both of which are independent administrative institutions; and the Japan Environmental Safety Corporation, a special company wholly owned by the government.