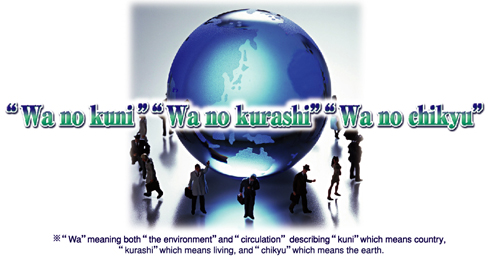 To solve environmental problems,
each individual in society should participate in taking action.
Ministry of the Environment,aiming to create a sustainable society,
works to make "Wa no kuni" which enables simple and high-quality "Wa no kurashi".
The ministry then will transmit this idea to the world.

Plain living and high thinking
iWilliam Wordsworth, 1770-1850j
PARTNERSHIP
Ministry of the Environment - the "partnership" as a pillar - works on environmental
problems in collaboration with citizens,businesses,local governments,
and other countries throughout the world.